If you are facing a problem in the selling process then I will tell you some amazing sales strategies that are helpful in this Digital age for any business.
What I will cover in this post:
Product Knowledge and Conviction
Importance of Relevancy
Average Handling Time
BANT Sales Technique
Starting and Ending Special
Don't let the Leads get Cold
Backward and Soft Close Approach
Solutions to Your Product and Importance of Visual
Avoiding and Confusing the Customer
Brand Advocacy and Discount
Consumer Research and Service
Benefits to Employees and Flexible Payment options
Employees Performance, Network, and Guarantees
Kill the objection in advance
PR Strategy and Generating Passive Income
Product Knowledge and Conviction- You must have a strong conviction and knowledge about your product. If you believe that it can solve the buyer's problem then you can convince this. But without believing and not having proper knowledge you cannot sell. A clear explanation about your product, its benefits, and features, and what value the product will give to the buyer. This explanation makes the customer purchase the product.
Importance of Relevancy- Just remember the last Facebook or Google ad you have seen. The ad was relevant to your interest and behavior. The same thing matters here, sell things only to those people who want them. People like to customize recommendations and so relevancy matters a lot.
Average Handling Time- Get the average time required to invest in each customer. This will increase your efficiency and saves time. Give training to your employees, listen to their recordings, give them the materials, resources, and proper guidance for selling.
BANT Sales Technique- Bant stands for Budget, Authority, Need, and Timeline. Identify that whether the customer has the budget to buy your product. How big his need is, whether he is the authoritative person and at what time he has to buy the product. This will increase your sales effectiveness and focus on potential customers.
Keep the Starting and Ending Special- Start the meeting with an unusual statement that will make the buyer interested in your product. And end the meeting with a powerful statement to make the customer remember you even after the meeting.
Don't let the Leads get cold- Nurture your leads regularly, build relationships with them and make a strong communication. Because if you let the leads go cold, it makes it difficult to revive them. So, update them with your quality content and offers.
Customer Service- Take feedbacks from customers. Higher the no. of feedbacks higher will be your chances of improvement. You can take this feedback through a website, survey, polls, or sending emails. Focus on making a promoter for your business. Talk to the customers who have problems related to your brand and give them some benefits to regain. Track how satisfied the customer is and care for them.
Backword Close Approach- In this strategy, when you start the meeting. You don't start to sell first, start with the background of the product like ask the client to whom this product is suitable or what will be the product's impact on different businesses. By doing this you will get some referrals and the buyer will also some type of extra benefit. Referrals are important for the business to expand your list.
Soft Close Approach- In soft close, you ask some low-impact questions to customers like do you want more information about this product. This will help you to understand the buyer and you also get a chance to explain the product.
Get Solutions to your Product- Identify the objections of your product that customers tell you like low quality or high price. Get the solutions to such problems and tell this solution in your product explanation. By this, you don't leave an excuse for the buyer to avoid your product.
Understand the problems, needs, behaviour, and attitude of the buyer to make strong relationships.
Avoid calling the customer for a short period of time. By doing this your customer will automatically come behind you ( as he will think something is missing). Identify the best time to offer your product that the customer needs to invest in you. For example; Sales of Online Courses and workshops have grown massively in lockdown.
Importance of Visual- In the selling process, your vocal and visual matter the most. In vocal, your tone, excitement, voice modulation, and attitude matter the most. And in visual, your body language, impression, and facial expression impact most on the customer.
Confuse the Customer- If you want to sell a product that is difficult to sell. To make it easy recommend the product that you need to sell. And tell the disadvantages of other products, so that the buyer will think that you are recommending the best one to me.
Build your Brand Advocates- Brand advocates are those who will promote your brand everywhere. In this you don't need many employees and ad expenses, your own customer will bring more customers to you. For this, you need to give consistent value to customers. The higher the brand advocacy ratio better will be the growth of sales.
Consumer Research- In-depth research of customer will make you clear that how the customer is. Take information like shopping habits, his likes & dislikes, profession, goals, lifestyle, attitude, and behavior. This will help you to design your product according to your target audience. By seeing the data you will know the demand for a product and the problem it will solve.
Solved their problems at the first call. Publish the FAQs on your site to solve the common issues. Don't let the customer wait for your call, solve it immediately.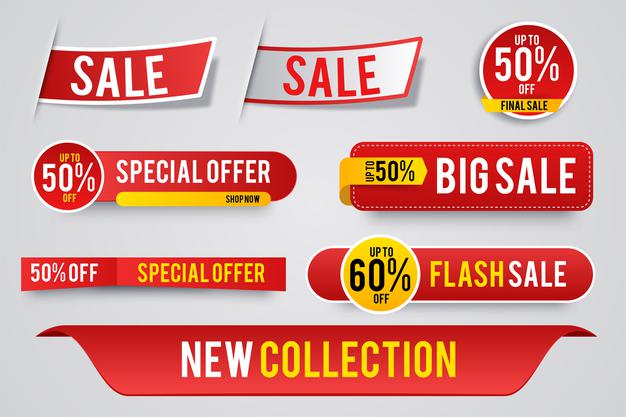 Discount on Product- a) Loyalty discount: Give a discount to loyal customers who always share their experience with others. Give them the Exclusive membership or an extra benefit.
b) Promotional Discounts- Give this discount at the end of the product use. Offer this during Big events or on Festival days. In these times Buy one Get one Free work well.
c) Volume Discount- This discount is given when anyone purchases products in bulk quantity. In this, the buyer gets at the discounted price and he will again refer you because of the value received. And your brand gets viral.
d) Early Bird Discount- This discount is only for the buyers who are excited about your new products.
e) Flash Sales- This discount is for a limited time period on special occasions like Independence Day. Provide a good discount, set a limited period to create urgency and this would sell your old products. Spread the news at the right place, time, and to the right people.
Discounts of coupons are famous on social media. You can also partner with other brands to give such coupons. But remember, whenever you give any discounts, it should not lower your profit.
Give Benefits to Employees- This technique works when employees work above their capacity. You can give them benefits in the form of the special training program, workshop, bonus on output or time based, and extra commission if they get the big deal. This would encourage them to work better and productivity increases.
Flexible Payment Options- Give many payment options to the customer. If the buyer doesn't have a credit card, there should be a facility for online payments like UPI, Digital Wallets, EMIs, or Net banking. By giving more options you are solving the buyer's problem.
Guarantees to Customer- Product or money-back guarantee make the customer feel that they are transacting at zero risks. So, it gives a boost to sales. Guarantee for 30 days, 1 month or 1 year, higher the guarantee higher will be your sales. You can also offer a zero guarantee if your product is good.
Track the Employee Performance- You must see in your CRM tool that how many leads your employees have converted and which are not converted. This will give you an idea of which employee to focus on. Leads are important for business and they should not get wasted. Check your Sales Funnel and employee's performance to take further action.
Network- Build a strong network for your company. Like build the gap between buyers and suppliers at a single marketplace and this will increase your sales. Uber and Zomato have done this. They have built the gap between the customers and service providers and having a great network.
An additional suggestion I can give you that make use of technology. Without technology, businesses cannot survive. It will help you to manage everything without even worrying about your stock. Today, there are many software such as Marg ERP that can make your business flow smoothly and you can track all the records. This software also gives you behaviour forecasting of your buyer that which item to recommend to your customers based on their purchase.
Kill the objection in advance- List down the objections of your product and make the solutions against these objections. Listen to the genuine opinion of your customer then tell your solutions for the objections. Listen carefully to what problem he is mentioning, acknowledge that then clear all his objections with your solutions. This makes a clear path to buy your product.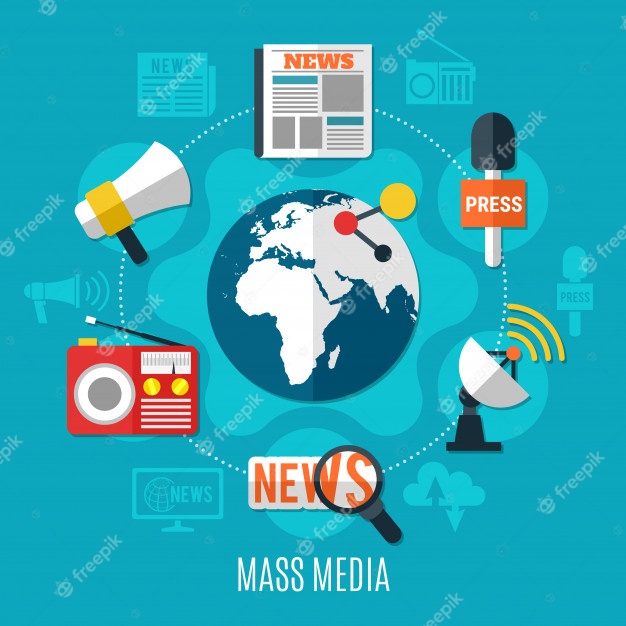 PR Strategy- Public relations are a great way to bring traffic to your business. You can use social media by posting relevant content for more participation, make a viral campaign based on your type of business, and invite an influencer for your business. This can attract a new audience, investors, potential clients and increases your brand awareness.
Generating Passive Income- Passive is the best strategy to increase your sales without any extra cost. Make a subscription-based model, own different companies, take royalties on your product. Make sure that this gives you sustainable income, increase & immediate cash flow and you don't have to manage fully.
These were the amazing sales strategies to maximize your sales. You also need to do a proper competition analysis in the sales process. And use the above strategies to grow your business. I hope you have liked them. Share your thoughts in the comment section and tell me your favourite strategy.
Thank you for reading my article!