Costing is the important part of the business that gives you an idea about at which level your business is working and how you can improve it. This post will give you how you can follow a sustainable strategy and different ways to reduce your cost from 16% to 35%.
That will result in an increase in profits and increases your efficiency in business. That's why overlooking your costs can make you huge losses. So, before diving in I will tell you some mistakes to avoid while reducing the cost.
#1 Randomly reducing your cost
These is the most common mistakes that entrepreneurs make. This can cost you more instead of saving. For this you have to be careful and needs to understand how it will impact my business. So, don't cut your cost randomly.
#2 Not knowing your Cost Structure
Most entrepreneurs don't know how their expenses are affecting the business. Since they are focussing on the main work but they should have an idea of how much the cost of my business is and is it increasing or decreasing.
#3 Taking previous year reference
Many businesses take the previous year's record and on that basis, they decide the current price. But they don't know that there can be extra wastage, big mistakes or the budget may be under-priced in the previous year. So, look at the current year's situation, objectives and then decide your budget.
Zero Based Budgeting Technique
This technique can make your business more profitable by cutting unnecessary expenses. For this, you have to assume that you have no expenses, no rent, no production. So, you have to start from zero. And to implement this strategy you have to follow the below steps:
Define the Objective for the year– Set the objective for the year, it can be increasing your sales, working on manpower, or marketing your brand effectively. It can be anything and it should be for the whole year.
Distribute the Objectives in various departments- So the objectives defined in the first step distribute them to different departments. So, now you have main objectives for your company and you will be objective-oriented.
Classify your Must-Have and Good to have expenses- Keep these expenses separately. Must have expenses are those which are necessary for your business like electricity & investments and good to have means that are not necessary but helps your business, like transportation.
Reduce Good to have Expenses- Good to have expenses are those that cost you and that are not goal-oriented. Reduce them as much as you can, it can be extra charges for your software, you can go for another alternative.
a) Make must-have expenses goal-oriented- Spend these expenses according to your objectives only. Invest your money as per the importance of your objectives. Ask yourself, are they achieving my objectives?
Automate your Business- Business automation will help you to reduce your major manpower cost and keeping the latest technology can build your efficiency.
Implementation in departments- While implementing this strategy, take one or two departments and implement it in these departments. Then you can practice this strategy in different departments. Keep every team member together and incentivize for their efforts.
Communicate well- Communicate clearly with your employees what you are going to achieve from reducing your cost and your purpose behind it. Regular communication will build transparency and trust with your employees.
These were the steps for the Zero Based Budgeting technique practice this first in few departments then apply to various departments. Below are some ways to reduce your cost based on this strategy.
Different Ways to Reduce Cost
1) While promoting your product in the market, use low-cost marketing ideas that will save your major cost and builds good brand identity. Visit this detailed article for knowing low-cost marketing ideas.
2) Buying in bulk from your suppliers can get you huge discounts. These discounts will work for you as profits. If you don't buy in bulk quantities then get a 1-year contract to receive maximum discounts.
3) Utilize your resources efficiently. Your machinery, manpower, and other resources should be utilized properly. If you can arrange good manpower at a low cost then you can save major costs. This can be done by giving good training to your employees, reducing the cost on extra work and using the latest technology.
4) Use inbound marketing in your business. Regularly publish blog posts, videos and social media content of your website. Give the highest service to your customer to convert him into a loyal one. So, that your customer will become your marketer. Building good reputation on social media creates a good image of your brand and you don't have to spend a lot on ads to attract people. 
5) If you are paying interest on your loans then the capital is insufficient for you. For that, you can take advance money from your customers, giving some shares to investors, or taking funds from your family or generating passive incomes for your business like stocks, bonds, etc.
6) Vendors are the most important part of your business where you get the major supply. You need to build a good partnership with him, paying him at the right time, helping in difficult times, and building long-term relationships that can help your business to be more profitable. So, build trust and relationships with your vendors.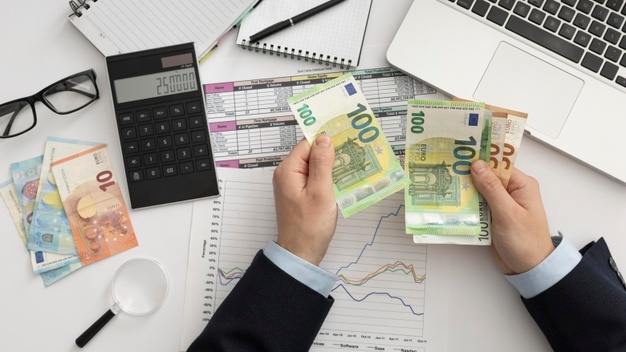 So, these were some of the ways to reduce your cost based on the strategy given. But you also need to consider the right investment for your cash. You can use this extra money in hiring skilled members, loan repayment, technology, or buying fresh inventory. So, that cash will maintain and business will grow.
Thank you for reading my article, if you like the points mentioned above share them to those who are suffering from costing and see you in the next post.