What is there in this post?
This post is for those who want to pursue a career that has a huge scope in the future also you should love the career before pursuing them. Below is the list of career options where you will get a brief idea about what are the different options and how you can achieve them.
1. Copy Writer– Copy Writers are required by every business and now it has a great demand in the market. Copywriting skill is something you can work for others or you can use it for your business to sell your products online. It is like creating the best copy that will make the person click on the ad and make a purchase. It requires creativity and also passion to write a unique copy out there. Salary  will depend upon your experience, skills, and creativity. Freelancing also would be the best option, you can also work for your business and grow it.
Salary- 5 to 9 lakh per annum but there is no limit to your earnings.
2. SEO Expert– SEO Expert would be a good career option in today's market where everyone needs an SEO consultant. For this, you should have a passion to become good at it, and also you can add this skill as an addition to your main skill like content writing. So, you will become more valuable in the industry. You can learn more about SEO through courses, workshops, and online programs, there is no graduation in it. Soon every college will teach such type of skills due to Digitalization. Salary is mentioned below and if the company is growing bigger then you might get more than this. You can also start your SEO agency and focus on a micro-niche market where you can build your authority.
Salary- 3 to 13 lakh per annum.
3. Data Scientist– Data Science is a booming industry and those who are interested and having passion in this field can take this as a career option and there is also high demand in the market. The average salary of a Data Scientist lies from 4 to 9 lakh per annum, if your experience is high then it will be 10 to 12 lakh per annum.
Salary- Average is 4 to 9 lakh per annum and 10 to 13 lakh per annum is for higher level.
4. Content Writing– Content Writing is a growing industry and every businessman needs a content writer to make unique and valuable content. You can work from anywhere and it needs your creativity to make it more engaging. You can pursue the degree of Bachelor's in English, Journalism, or Mass Communication would be the best for content writers. There are also subcategories in content writing like Ads copy, Script Writing, Articles, or Blog writing. You can choose the one you like and also you can establish your own agency of writers.
Salary- 4 to 7 lakh per annum.
5. Content Marketer– Content marketing is also a great career option with content writing you can specialize in both of them. Content is the king and distributing the right content on the right platforms is necessary so, the demand for content marketing is rising day by day. Content marketing needs to have creative writing skills, curiosity about advertising, and a habit of continuous learning. You can pursue a degree in Mass Communication and Marketing also enroll in workshops, courses, and internships to upgrade your skills. Working and teaching students would be best for you.
Salary- 8 to 10 lakh per annum.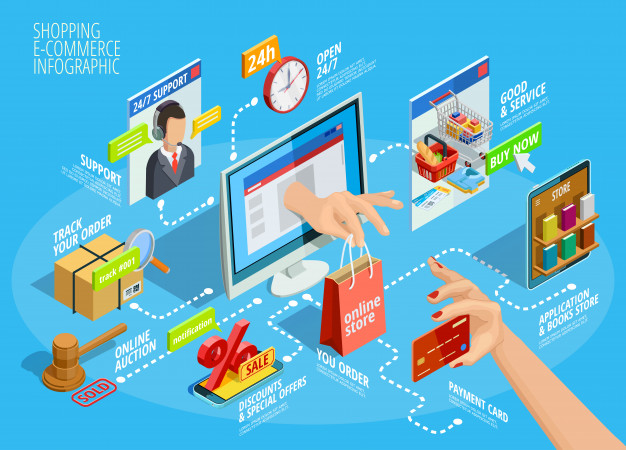 6. E-Commerce Specialist– You don't need any type of degree for becoming an e-commerce specialist you just need a website and start learning more about e-commerce. Enroll in some courses and learn from experienced mentors who will guide you. E-commerce involves picking the right products, packaging partners, management of your business, and good knowledge of SEO. Today this industry has grown massively and anyone can sell others or your own products. This will be an additional income for you and there is no limit for your income you can increase it as you want by opening no. of stores, even a student can start learning e-commerce.
7. High Ticket Closing– Hight Ticket Closing is a growing industry and what high ticket closing persons do that they close the high ticket products to customers and earn commission from the seller. If you sell a product of 2 lakh rupees and earn 10% commission you can earn 20 thousand from wherever you want and there is no limit of your income, you can sell as many products and also teach to others. There are many books on sales by Dan Lok (King of High Ticket Closing) he also has his own training program and he is a self-made millionaire.
8. Online Reputation Management– Online reputation management is now more important than branding and various business industries are hiring such experts to build a strong reputation in the market and make their brand stronger. For specific qualifications, you can take a bachelor's in business management, or industrial relations also you can enroll in some short-term courses & workshops that institutions offer like IIDE. If you gain this skill you can use it for your industry and teach others as well.
Salary- 5 to 11 lakh per annum.
9. Animator– Animator is a unique career option for those who don't want to go for engineering and other science-related fields. The animation will have great scope in the future, very few institutes are offering such courses but more specialization will come up soon. For taking education after 12th you can go for a bachelor's in animation and multimedia, CG arts, or visual arts. Candidates of different streams can apply for this course. You can get the opportunity to work with big companies like Pixar, Disney, and al, over the world. Salary differs from experience in different departments.
Salary- 11 to 21 lakh per annum
10. Financial Advisor– Financial advisor is a very good career option for those who have an interest in commerce-related fields. Many banks and big businesses require such experts to handle their finance. You can also advise other people to manage their finance efficiently. For becoming a financial advisor you need to pursue a bachelor's in Finance Management, Accounting, or Taxation. Then you can do a master's in these courses. Interested candidates can take this as a career option because there is a huge demand.
11. Sports Management– Sports manager is an excellent career option for those who love the atmosphere of sports, managing the team, and having leadership qualities. There are many opportunities in this field like event manager, sales manager, sponsorship manager, sports and finance manager. Students having an interest in finance and marketing can also go for this career option. It is having a huge scope because of the increasing demand for sports in India as well as abroad. For a degree in sport management, you can pursue a bachelor's in sports management, physical education and you can do your MBA as per your interest. There is no limit to your income you can earn by taking a high commission.
Salary- 8 to 17 lakh per annum
12. Business Consultant– If you are good at doing and managing your business you can consult others about what mistakes to avoid and provide them the right guidance. This is possible only when you have achieved the entrepreneur mindset and your business is running smoothly. Consulting and genuinely helping is best for you and you can stand out by picking a micro niche for example business consulting only for Start ups in Maharashtra. For such skills only a degree might not help you, you should also have some practical knowledge. There is no limit to your salary because you are efficiently managing your business and consulting others as well.
13. Social Media Marketer– Anyone who has a great interest in social media sites not just chatting but also loving to write valuable content and share their experience on different platforms can go for this career option. Having great practical knowledge about marketing is necessary also excellent communication skills and branding such skills will help you to go further. Only having a degree will not help you, you need to enroll in some workshops, courses, and webinars to constantly learning new things and becoming an expert in them.
There are different job roles that you can choose for like Social Media Marketing Copywriter. A Bachelors's degree in Digital Marketing, Media, and Communication will help you and many industries are hiring such people to create creative campaign ads and engage the audience.
Starting salary for social media executives is 3 to 5 lakh per annum and this will increase as per your skills.
14. Product Designer– Product designer is a good career option for those who have a great interest in designing different things. This love will drive you to give your best work and it also explores the different areas of your mind. Many IT industries, Digital Agencies, and businesses hire such designers to make their products more unique. You can work as a product manager, marketer, and consultant in various companies. There is a bachelor's degree in Product Design will help you and then further specialization is also available.
Salary – 8 to 20 lakh per annum according to colleges and skills.
Other Career options– I think I have listed a lot of career options above. Other options you can pursue are Shopify developer, SEO writer, E-book writer, Investing expert, Email Marketer, and jobs related to AWS (Amazon Web Services) developer. Skills you can add to your main career are Public speaking, Problem solver, and technical knowledge of Word press and other soft wares.
Remember whichever career you will choose, technology should not be replaced with your work, for that you need creativity, strong communication skills, great passion, and helping others as well. Be a problem solver, in every situation you will need this skill everywhere and the most important skill from entrepreneurship point of view. I hope I have described all the possible career options at this age and if you have more ideas then comment below. Thank you for reading my article!