6 Sundays A Week Life by Dev Gadhvi, the Best Selling Author of 80% Mindset 20% Skills a life-changing book for everyone. Dev Gadhvi was working 13+years in a corporate job, doing all the things which were told by his boss (irrespective of whether Dev liked it or not)
However, after meeting Grant Cardone & Dan Lok, he quit his job & started the Passionpreneur movement where he help 9-5 job workers build a profitable empire around their passion. Eventually, Dev sir has now built a multi-million dollar business & continuing his mission forward.
This is a bible of the step-by-step process which Dev sir followed to build such a massive empire.
What kind of Life are you living?
Imagine the daily 9 to 5 life and how boring it could be. Working for a specific time period and enjoying watching entertainment after reaching home. No time for self-development and not watching educational videos.
On the other hand, what would your Sunday look like, no daily meetings, or assignments, just following your passion. 6 Sundays a week refers to doing what you love to do wherever and with whomever you want. You will have to work but it will not feel like work you will enjoy and further build your business around it.
I know you cannot leave your job at present but you should have an idea about your passion, skills, and demand in the market. If you are passionate to help others with your skills and that has a demand in the market then it will work. So, while working in a job upgrade your skills, invest in yourself, and share your learnings with others through social media to gain trust and add value to the audience. You have to be ready with your skills and audience before you quit your job. So, things you should do before quitting your job are:
Publishing a Book and making it a Best Selling Author.
Having a strong base of an audience who are ready to invest in you for any of your products. This is your true fans.
Have your Youtube channel or any other platform where you already have a good following where you regularly post useful videos/posts for your audience.
Speaking with confidence at many workshops and webinars. Having a strong authority in your field.
Unique identity in the market where you are the only one who is a specialist in a particular field. I will explain to you in detail first, publishing your book means making your authority stronger instead of giving your visiting card you are giving a self-published book how would be the impression? Authoritative. 
Riches are not in niches. Micro-niches are the new currency. When you just tell "𝘐'𝘮 𝘢 𝘍𝘪𝘵𝘯𝘦𝘴𝘴 & 𝘕𝘶𝘵𝘳𝘪𝘵𝘪𝘰𝘯 𝘊𝘰𝘢𝘤𝘩" you're being generic but when you tell…
'𝘐 𝘏𝘦𝘭𝘱 𝘛𝘦𝘦𝘯𝘢𝘨𝘦 𝘉𝘰𝘺𝘴 𝘛𝘰 𝘉𝘦 𝘏𝘦𝘢𝘭𝘵𝘩𝘺 𝘞𝘪𝘵𝘩 𝘛𝘩𝘦 𝘙𝘪𝘨𝘩𝘵 𝘍𝘪𝘵𝘯𝘦𝘴𝘴 𝘗𝘭𝘢𝘯 𝘞𝘪𝘵𝘩𝘰𝘶𝘵 𝘈𝘯𝘺 𝘚𝘶𝘱𝘱𝘭𝘦𝘮𝘦𝘯𝘵𝘴 𝘰𝘳 𝘏𝘦𝘢𝘷𝘺 𝘓𝘪𝘧𝘵𝘪𝘯𝘨' is more specific and the right kind of buyer you attract to your business. Eventually, you find your tribe and grow your business as well.
You have to be on Google because if you are selling a product then people will search for your product review. So, having a self-published book, Youtube channel, blog helps you to build your brand and trust with the audience. And people will be ready to invest in your product. You can charge the desired price for your product but its returns should be higher than its price. If you are changing somebody's life then you have got a meaning and purpose to your life that what problems and mistakes you have done others should not do.
To keep the fire burning you have to follow some daily rituals where you have to write down your goals and thankful to god for giving you such a great life, imagine yourself achieving your desire, visualizing and living the things that you want then comes exercise for at least 30 mins and reading 1 book in a week.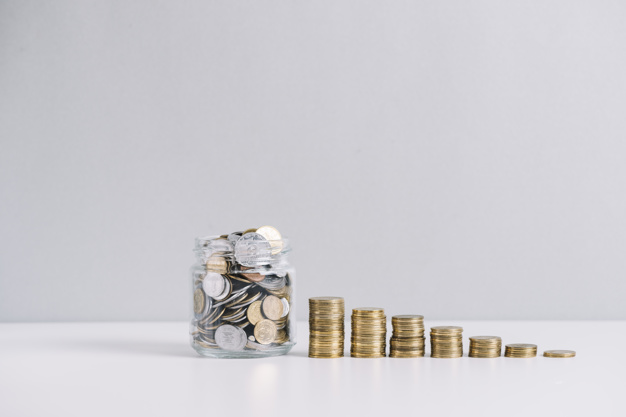 What about the monthly income?
You may ask what about the financial strength I will have when I will quit my job. So, for that you need to save some money aside to survive for basic needs, support of family and you need to test your skills in the market whether people are ready to pay your or not then only you will have the financial confidence within you.
In that period of quitting your job, you have to live below your means and have a minimum survival amount. Whenever you will have some extra money, invest that in yourself to take good returns. Find the person who has achieved what you want and learn from him to reach your goal faster. Side by side make multiple streams of income by making your program, workshops, books, and a lot more. 
Your tagline should associate with your name so that people could remember you with your unique identity. It will take some time to build but keep looking at it and you will find something interesting.
       "People will genuinely invest in you if you have given enough value, help and transformed so many lives."
Then comes building your products. Products can be anything like your mentorship program, courses, workshops, or your digital products. What prices could you offer? Initially, you can give them some free products like a free e-book, or a masterclass then you can start charging more money as your brand becomes stronger. While starting your journey you have to do all the work manually and are not be able to focus on important tasks so you need to automate everything by adapting the digital technology this can be done by using some free online tools and investing in some training programs to learn more about it.
Create & sustain the demand for your product through researching what the audience actually wants that other businesses fail to provide.
For everything that this book tells us, you should have the courage to leave your job with a proper exit plan and have faith in yourself that you can make the 6 Sundays A Week Life real. Take calculated risks and live your dreams daily.
If you want to be a Passionpreneur then reach out to Dev Gadhvi he will guide you in this journey. 
If you want to convert the current hectic job situation into a 6 Sundays A Week Life, reading this book can never regret you in anyways.