This post is all about revealing the copywriting secrets that can boost your revenue 3-4 times. If you are a business organization, freelancer, digital marketer, or anyone who is looking to improve his copywriting skill then you must pay attention to this post. It will be a gold mine for you if you implemented all the steps given here. So, let's start revealing the 1st secret.
WARNING! Don't just read and enjoy this post, take action. Because ACTIONS gives RESULTS.
1. Crazy Headline Drives Attention- Headline is the start of your copy. The purpose of a headline is to read the 1st section. So, even if you write world-class copy but your headline is not so great, your copy gets fail. So, put more time into writing attention-grabbing headlines.
Write at least 8-9 headlines to get the best one and use in your copy. Your headline should describe what's in it for the user to read further. You can use various combinations like benefit-driven, asking a question, or starting with a story.
2. Stories drive Engagement- Copies starting with stories are more likely to generate amazing sales. As humans like stories, true stories that can able to connect and describe your product in an amazing way. You can see the best example of this below.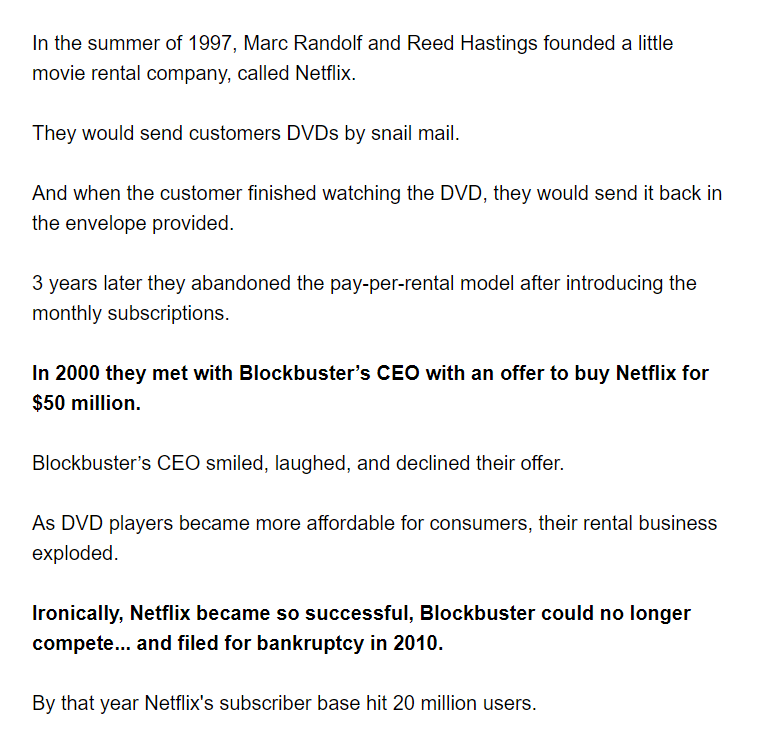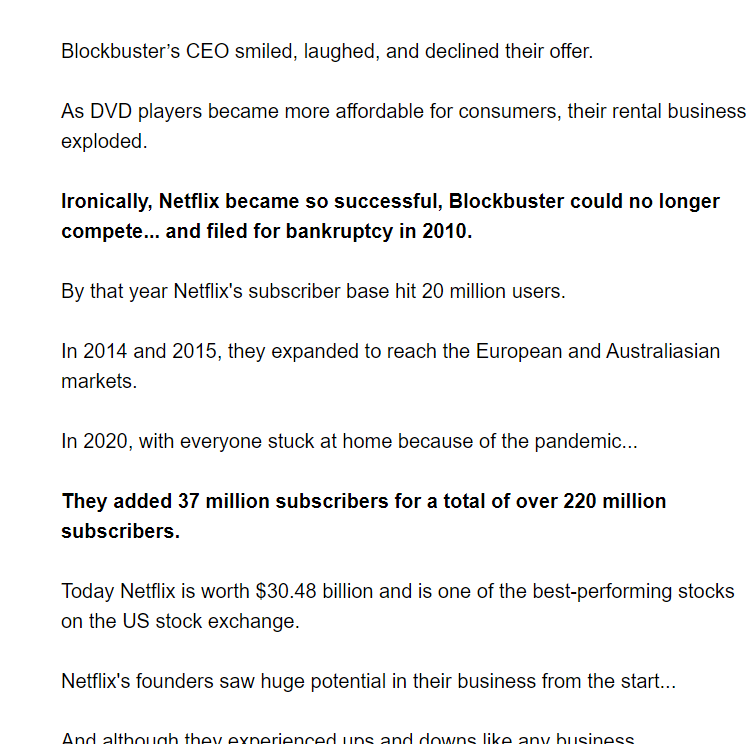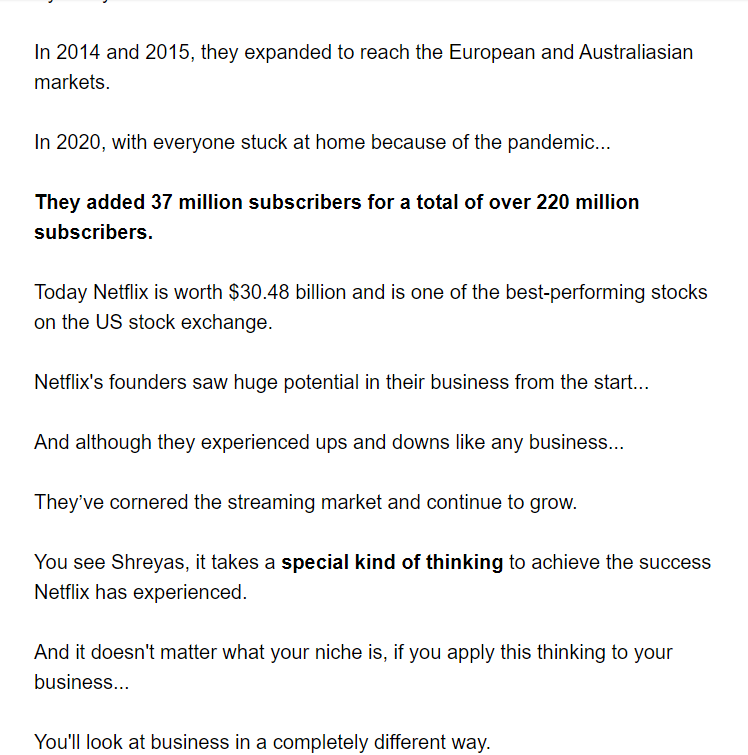 3. Write like you Talk- Having a conversational style of writing drives more attention than just writing like an essay. Make your writing more personal and not like talking to a group. Can you see my style of writing? I write as I am talking to my friend. Define your audience, address them and create your solution specifically for them. Practice this type of writing, you will get better as you do.
4. Unique Guarantees- Guarantees are the best way to make the consumer feel secure while buying for you. It ensures that the customer gets the best deal with minimum risk. Guarantees such as 30 or 60 Day Money-Back Guarantee, Product warranty for 2 years, or No Guarantee.
Don't just offer a guarantee in a simple way like 30-Day Money back guarantee. Do it in an interesting way. For e.g If you don't like this 5-Day Workshop, don't worry. Just send us a request for your refund and we will send your money back along with a Free Guide on How to Improve your Digital Skills. It's the same idea, just present it in a different way with some additions. And if you already have a strong authority in the market, then you don't need such guarantees.
5. Talk with your Customers- Spend time with your customers and understand what they want. See what they are complaining about with their best friends and mention all the problems in your message. So, they feel that you have understood them and you can create solutions specifically addressing their problems.
6. Call out your Enemies- This technique is used when you want to tell your audience that we are not that we are this. This makes your position stronger and the audience understands what you stand for. The best example of this is given below DollarShaveClub
7. Use Middle One Best Method- While selling the product that gives you enough profit. You have to add 2 more products that will make the middle product a good one to buy. You can see such example when you buy hosting or any other services, consumers will think I don't want the big one which is not needed but the smaller pack is also not favourable, so I will go with the middle one that gives me enough benefits and is useful for me.
8. Build a Powerful Credibility- Credibility is the main thing when you approach a client. So, to generate this you have to work with enough clients, by showing dozens of reviews and testimonials, posting on social media, your followers, and the work you have done.
You can show your stats on the front page of the site to create a hook. Because people want someone who has worked with brands. If you are just starting in copywriting, write for NGOs to get your initial testimonials.
9. Scarcity leads to ACTIONS!- Humans have the habit to procrastinate and make a decision later on. So, you have to generate such scarcity to take immediate action and buy your product. Scarcity can be generated in the following ways, 3-4 scarcity you can generate in a single copy.
1) Only 43 Seats Left Out Of 450, Tickets are selling fast. So Hurry Up!
2) We have this service only to our Private Exclusive Members, but for a limited time we're offering to you as well.
3) We will take only 30 members not more than that. So, if you desire to attend this event, fill this form quickly. (You can place a countdown below)
10. Go Pain over Pleasure- The biggest motivating factor for humans is PAIN. Everybody wants to avoid pain and get to the solutions directly. You can implement this in your copy, by addressing the pain points of your customer, by talking to them, listening to their complaints, and offering them a perfect product that solves their issue. As a result, you make a direct connection with your audience.
I hope these copywriting techniques and secrets will help you to sell more products in less time and build long-term relationships with your customer. Thank you for reading my article!