Do you want to win the competition to scale your brand?
Competition in business is the biggest problem faced by many entrepreneurs. Everyone wants to be ahead in their business and want to increase the revenue by making productive changes in the business. If you want to be at the top of the market, this article will help you to reach you there.
1. Best Business Model: Think about what special features your business has, do you create more value for your customer, or do you give special rewards to customers on every purchase. A rare thing in your business, do you have something rare like skillful employees, great infrastructure, or efficient production techniques if not try to include them in the business. Do you have something that your competitors will not able to copy? It can be anything like great services or your powerful marketing strategy. Do you have the capacity to grow your business globally? If not, your competitors will expand and you will be behind on all of them. Make your product, business, and strategy very powerful so that you can also expand globally. Remember, these three things Value creation, Rarest thing, and expansion strategy will help you in your business and you will not be worrying much about competition.
2. Collaboration with Competitors: Collaboration is the best way and now it is used by a lot of brands to come together and make an efficient product. If you are on No. 2 in the market and if you collaborate with the first one then the union will be much powerful than being single in the market. When there are proper harmony and unity between you and the collaborator, people will realize it and will take products from you. It also helps in gaining new customers between your and others' brand, it increases your outreach. This will also help in solving each other's problems. Like a collaboration between Android and Kit Kat, Amazon and Apple, etc. Each of them is getting their own benefits and working efficiently.
3. Make Valuable Content: Your audience needs valuable content that can easily understand and can solve their problem. Some brands make content for their audience by using complex language which cannot understand by the reader. Making relevant content for your targetted audience and finding your voice is really important to make high-quality content that other brands are missing out on. So here is the opportunity, publish relevant content consistently by creating value for your customers. Like if your brand is about Health and fitness you can publish the articles like 'How to stay fit during work from home'. Search for the content ideas and deliver them to your audience, which other brands might be missing.
4. Competitor Analysis: Make competitive research on your field and analyze it properly. Find in which area the competitor is lacking, what big mistakes he is doing and what advantages does he have from you. This will help in improving yourself in specific areas and develop more on it. You can use Google Alerts to see what your competitor is doing every month or you can set it by weekly. This will motivate you to do more better than your competitors. Do not copy the work of others, do your own creativity in your business.
5. Understand your Customer's Problem: Your main job is to solve the biggest problem of your customer by researching properly. By giving only discounts on the products will not help you to grow your revenue instead, focus on where your customer will get the most benefit of it. Try to understand properly your customer's customer and also the competitor of your customer from where he is making such a good product or the strategies he is using in his business. Understand both persons (your customer's customer and his competitor) and then make a high-quality product according to it. Focus more on How your customer will get more profit from me or how he can expand his business globally. By making a relationship with your customer you can grow 10x more rather than making just sales.
6. Creating a Monopoly: It means creating a super entry barrier where you are the only one in the market because of your unique feature. You can also make something like this. Let's understand, you can purchase a license of your business, purchase the goods in bulk quantities where you will get the highest discount and can pass on this benefit to your customer, make your partner and distributing network very strong so that no one can enter in your business. Always be loyal to your customer because if you are loyal then people will definitely purchase from you even if there are other brands like you. Last but not the least, buying the Exclusive rights of the product which is originated from a different country and you can sell the product in our country where there will be zero competition.
7. Creating a Super Power in your Business: Superpower is in the sense of building efficient and intelligent team members where they can handle the business in the absence of you. You have to select this member wisely because it is the main and important factor for your company. Your other superpower is your own Brand and providing useful services to the customer should be your highest priority, also your brand name matters a lot, it should be catchy and tuneful which makes your brand more popular.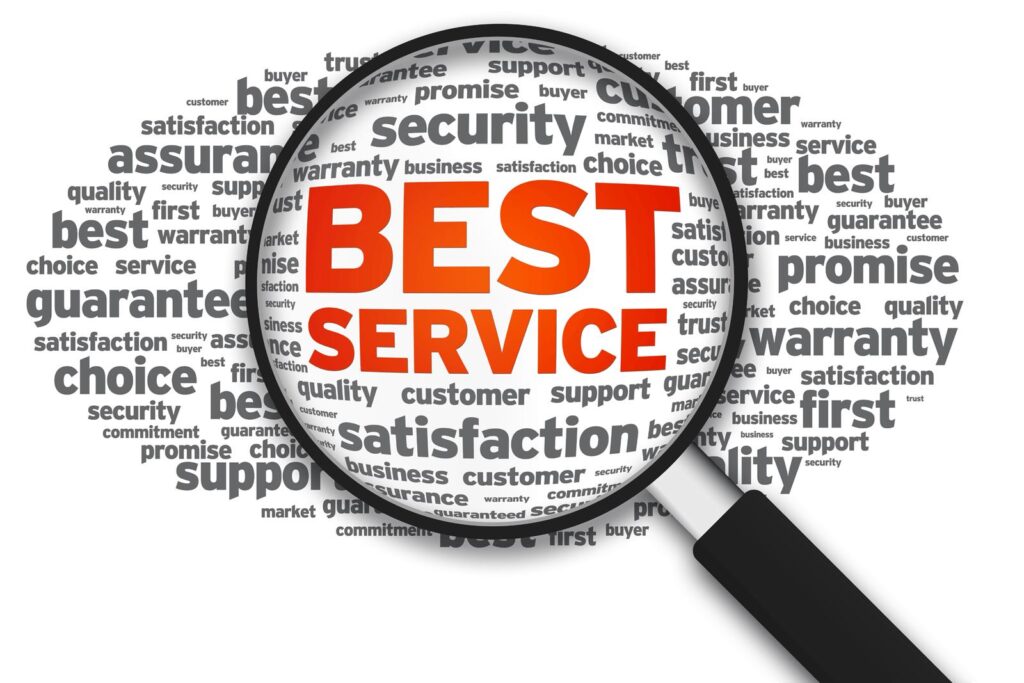 8. Focus on the Service rather than Money: Yes, you read it correctly your main purpose in the business should not be money instead it must be the right kind of service you are providing to your customers. If you give a fantastic and quality service to the customer he will be happy and then he will share his experience with others and will bring more customers. And if you increase the quality of your service day by day the same customer will become your promoter and then advocate. So, always stick to your commitment and give a better experience to your customer.
Don't worry much about competition, just give your best every time by reviewing the points given here and try to solve a specific problem on your own without any external help. There should be healthy competition between you and others, the main purpose of the competition is to provide people the best services with more comfort.
I hope you like this article, use it in your business, and share your feedback in the comment section. Thank you!