If you are looking to identify the risks in your business and want to mitigate them, I will show you the simple process where you can identify any type of risk and keep your business in profitability.
I will not waste your time telling you the different types of risks and how you can manage them rather this simple process will help you to manage any type of risk by taking simple steps. So let's go through this process
Risk Management Process
1) Risk Context- First step is to identify in which area does the risk is involved. Whether you are not getting the goods on time, the marketing budget is not working as expected or a particular asset of the company can damage anytime.
Identify such risks, question yourself and you'll find how many risks are involved in your business so you can take immediate action.
2) Risk Analysis and Consequences- Second step is to analyse the risk and its impact on your business. First, write down the different risks involved and then measure their intensity and identify its cause where its coming from. This will help you to take action on the most important and highly impacting risks so you can avoid its negative effect.
3) Risk Mitigation- The third step is to mitigate the risk and this can be done in different forms you can use any of the below methods to manage it.
a) Assume accept- You can assume and accept that this risk cannot be avoided, you have to bear the monetary losses and loss of time and effort. Examples such as entering a new competitor in the market can affect your brand equity.
b) Avoid- By identifying the cause of risk you can immediately make changes in the process and system so that next time you can avoid it. You can take help from your team members, take suggestions and make immediate changes to avoid a big loss.
c) Control- Control the level of risk which is controllable to you. For example, if any cyber attack occurs on your website you can change your servers and arrange efficient manpower to look after such issues, or if the website crash has a backup with you.
d) Transfer- If one of your best employee leaves his job you should have an automated system to take care of his work or another employee to look after his work. This is called transferring the risk to someone else. Best solution is to make a system that'll take care in absence of someone so you don't have to worry.
4) Risk Monitoring- In this step you have to monitor whether the changes you've made are working or not. You need to predict the upcoming risk because of the existing changes.
You need to consider whether the risks are changing or not. Measure the impact of changes you've made on your internal business environment, market, brand, and competition, etc. Also, measure in what capacity you can bear different risks so that situation remains in your control.
5) Communicate and Consult- In this last step you communicate with different members in your business, consultants or advisors for the risk involved and how to plan them. Take suggestions, solutions from your employee about the upcoming risks and high priority risks to tackle them immediately.
How Various Brands have Managed Risk in their Business?
Case Study#1: Before the entrance of Jio, Airtel and Vodafone were earning sufficient profits and they had the majority of the market share. But when Jio entered the market at such a low cost. It created market risk for many telecom companies such as BSNL, Uninor, Tata Docomo, Airtel, and Vodafone.
Majority of the co. get closed but Airtel, Vodafone, Idea remained because the marketing of Airtel was strong in the market so it helped them to stay and survive and Vi get collaborated. It was a type of marketing risk.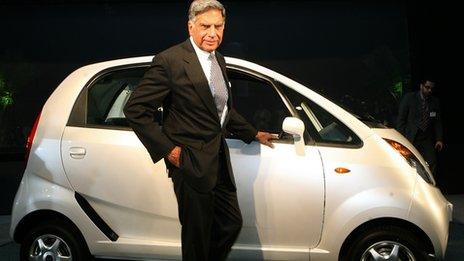 Case Study #2: When Tata introduced its new model Tata Nano, it failed in the market because it didn't have proper planning, and the product was not upgraded as per the consumer which resulted in failed marketing. It comes under Brand risk.
Case Study #3: In India, before Coca-Cola, there were cold drinks such as Gold Spot, Citra, and Bisleri Club Soda. After Coca-cola entered the market many brands vanished, as coca-cola was a big brand in many countries and they captured the Indian market by increased competition. It also comes under Brand Risk.
Whatever risk your brand faces, follow the above process, your business will remain in profit as there is no brand captured entire market share. So, be ready for such risks and manage them properly. How much did you like this article, comment below? Thank you for reading my article, see you in my next post!